HOW TO GET TO PORTO: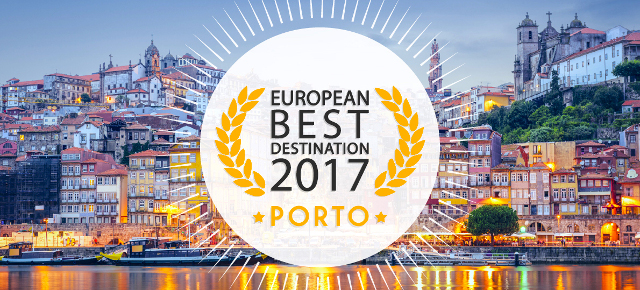 For all the informaton about Porto, please visit Porto tourism site here: Site Tourism
- AIRPORT TRANSFER
Francisco Sa Carneiro Airport is located on the north outskirts of Porto, about 11 kilometers from the center of the city.
- METRO
The easiest way to get from Porto Airport to the city center is to take the metro. Line E (Violet) connects Airport Station to "Estádio do Dragão" Station, and, naturally, to all metro's network (Trindade station).The access to the Station from the interior of the Airport is extremely simple and practical, being fully signalled.
The occasional Andante title required for travelling between the Airport Station and Oporto city centre is a Z4. In the Andante shop located in the arrivals zone of the Airport you can also buy the Andante Tour, an unlimited and intermodal title valid for 1 or 3 days. The journey to the city centre takes about 30 minutes and a single fare is €1.80.
- BUSES
There are regular bus connections to the city centre (buses 601, 602, 604 and 3M serve the airport). A single fare is also €1.80 (Buses and Metro share the Andante system).
- TAXI
Taxis are available 24 hours a day from outside Arrivals. A 20% surcharge is payable at weekends, on public holidays and between 21:00 and 06:00.Taxi service to the Porto centre should cost about 20 euros and take between 20 and 30 minutes. Large size baggage may inccur on additional cost (about 2EUR).
Sitting on Praça Infante Dom Henrique, Igreja de São Francisco looks from the outside to be an austerely Gothic church, but inside it hides one of Portugal's most dazzling displays of baroque finery. Hardly a centimetre escapes unsmothered, as otherworldly cherubs and sober monks are drowned by nearly 100kg of gold leaf. If you see only one church in Porto, make it this one.
This fabulous cultural institution combines a museum, a mansion and extensive gardens. Cutting-edge exhibitions, along with a fine permanent collection featuring works from the late 1960s to the present, are showcased in the Museu de Arte Contemporânea, an arrestingly minimalist, whitewashed space designed by the eminent Porto-based architect Álvaro Siza Vieira. The delightful, pink Casa de Serralves is a prime example of art deco, bearing the imprint of French architect Charles Siclis.
From Praça da Ribeira rises a tangle of medieval alleys and stairways that eventually reach the hulking, hilltop fortress of the cathedral. Founded in the 12th century, it was largely rebuilt a century later and then extensively altered during the 18th century. However, you can still make out the church's Romanesque origins in the barrel-vaulted nave. Inside, a rose window and a 14th-century Gothic cloister also remain from its early days.
For more information: lonelyplanet.com