Skin Challenges 2020 Congress will be a Virtual Congress
After a long and thorough discussion among the scientific and organizing committees, the Organizing Committee has decided to organize the 11th International Congress on Skin Challenges 2020 as an ONLY online meeting. Due to restriction and time zone differences, a pre-recorded contribution can be separately viewed online from the date of the conference for one month via the use of access code. For more information:  Frequently asked questions.
Welcome to Skin Challenges 2020 Congress

On behalf of the scientific committee, we are pleased to welcome you to the 11th International Conference on Skin Ageing and Challenges which will be held on November 5-6, 2020 as Virtual Congress
Among the Skin Ageing & Challenges 2020 Speakers
Key dates to remember - Skin Ageing & Challenges 2020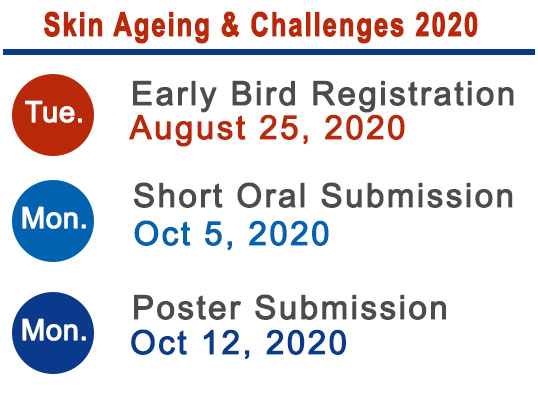 Please submit your Short Oral and Poster contribution early.
A Round table discussion dedicated to Covid-19 and Impact on Skin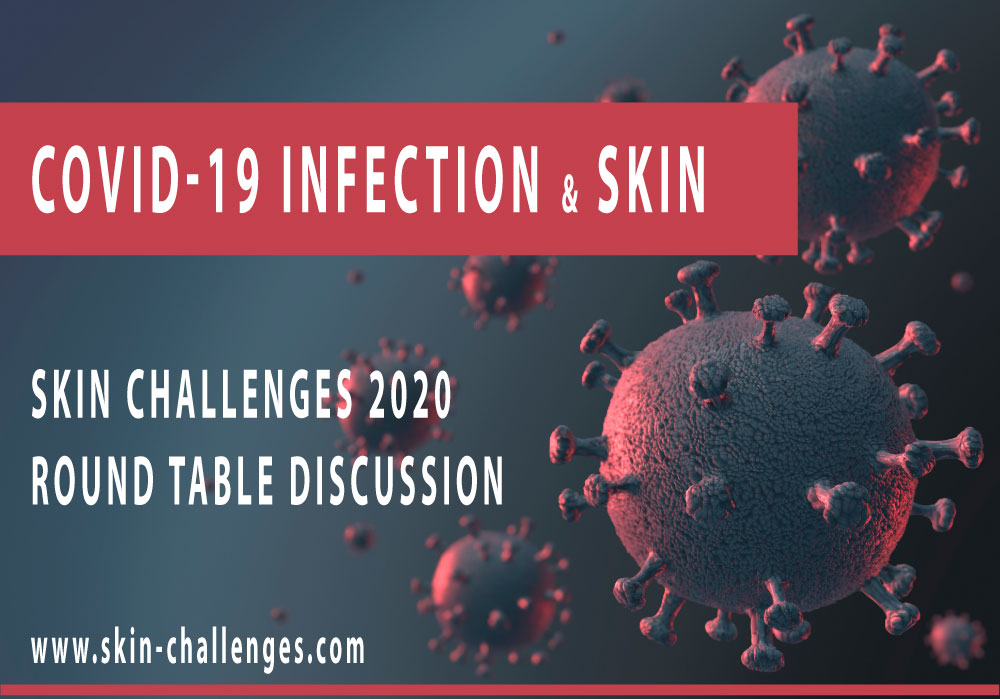 The scientific committee will dedicate a Round Table discussion during Skin Challenges 2020 congress about COVID-19 and Skin.
You can submit your abstract for oral or poster presentation using our online abstract submission system here.
Artificial Intelligence & Future of Skin Science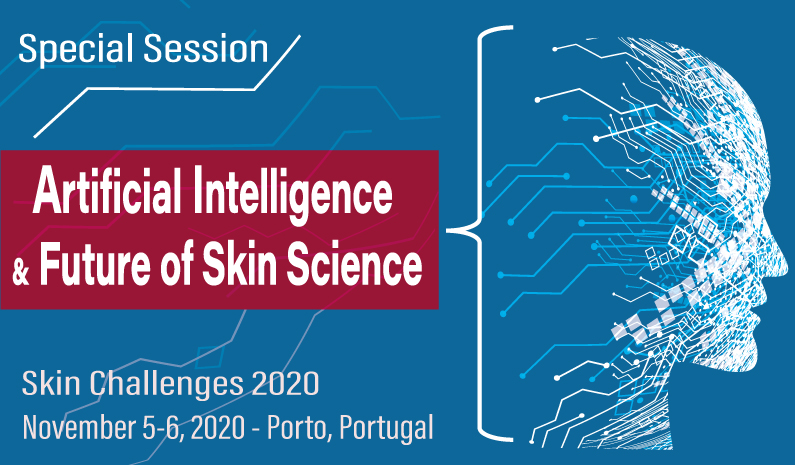 The scientific committee is pleased to announce during Skin Ageing & Challenges 2020, a session dedicated to Artificial Intelligence & Skincare.
If you wish to submit your study, project or innovation for a short or poster contribution, please send us your abstract. 
We also have few opportunities for industries, who wish to share their recent advances and innovations. 
To submit an abstract for the session, please find all modalities here.
Skin Ageing & Challenges 2019 Abstracts Book
Who attended the Skin Ageing & Challenges 2019
Bioquochem
Givaudan
DSM Nutritional Products Ltd
DuPont Nutrition and Health
IFF- Lucas Meyer Cosmetics
University of Naples "Federico II"
Nestle Skin Health
l'Oreal
Kanazawa University
Pierre Fabre Dermocosmetique
Greentech SA
University of Clermont-Ferrand
Stanford University
Mount Carmel Cosmetics techniques and Manamgement college
Safic-Alcan
Cbios/Ulht
Allergan


Jagiellonian University




University of Aveiro



Fine Natural Products llc
Bio Capital Holdings
Exsymol
Episkin SA
Leibniz Research Institute
Furtwangen University
Swiss Federal Institute of Technology
Kanazawa University
Camilo Castelo Branco University
French National Centre for Scientific Research
University of Alabama
Instituto Biodonostia
The Hebrew University
Stanford University
Montpellier University
University of Bradford
Chinese academy of medical sciences & Peking union medical college


Sciences et Avenir journal