The Skin Challenges 2020 Congress will be a Virtual and in-Person

Dear Colleagues,

In response to the critical situation and evolution of the COVID-19, the Organizing Committee of Skin Challenges 2020 decided to postpone the congress.

The Skin Challenges 2020 Congress will be held on November 5-6, 2020.

If you cannot attend in-person or virtual due to the restriction and time zone difference, you can access on-demand videos to this entire event, including synced audio/video and slides, access to the exhibit hall, and a poster session. All posters will be in PDF format. You can visit them, upload and interact directly with the poster presenter. You can also exchange with speakers via direct or private exchange during the conference. We will keep you informed of any new decision. Please don't hesitate to contact us for any further information.

All our warm regards,

Prof. Jean Krutmann
President of Skin Ageing & Challenge 2020
Welcome to Skin Challenges 2020 Congress

On behalf of the members of the scientific committee, we are pleased to welcome you to the 11th International Conference on Skin Ageing and Challenges which will be held on November 5-6, 2020 in Porto, Portugal.
Key dates to remember - Skin Ageing & Challenges 2020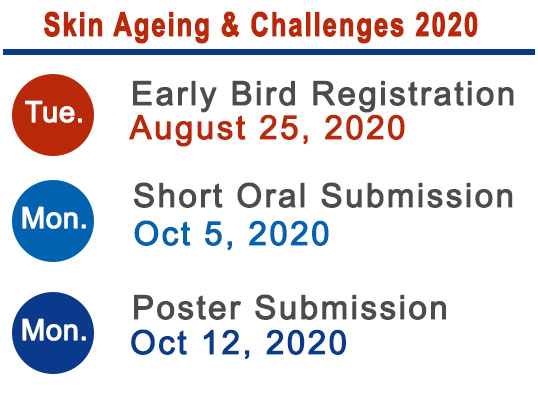 Please submit your Short Oral and Poster contribution early.
Among the Skin Ageing & Challenges 2020 Speakers
Artificial Intelligence & Future of Skin Science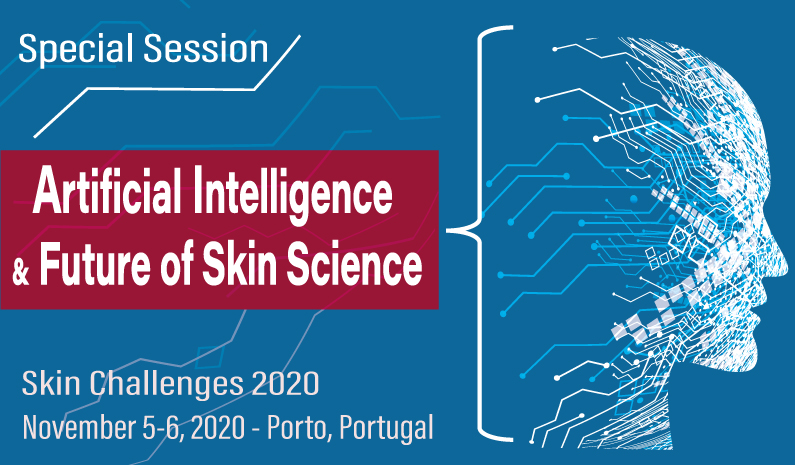 The scientific committee is pleased to announce during Skin Ageing & Challenges 2020, a session dedicated to Artificial Intelligence & Skincare.
If you wish to submit your study, project or innovation for a short or poster contribution, please send us your abstract.
We also have few opportunities for industries, who wish to share their recent advances and innovations.
To submit an abstract for the session, please find all modalities here.
Submit your Best Image related for selection and win…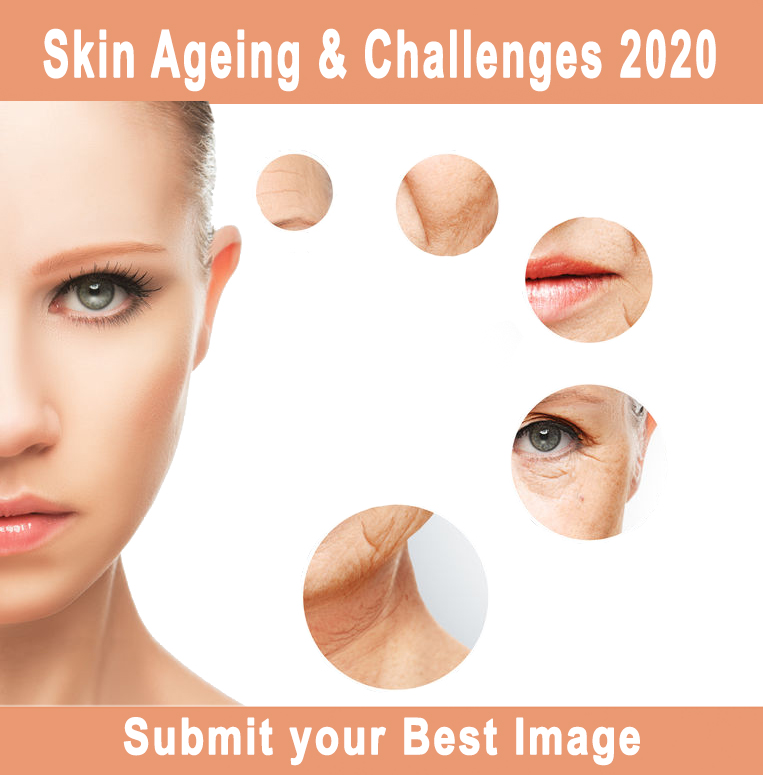 International Microbiota Society (ISM) and International Society of Antioxidant in Nutrition and Health (ISANH) have launched a call for selecting YOUR BEST IMAGE.
Submit a memorable image you've taken this past year and be entered into a drawing for free registration at Skin Ageing & Challenges 2020 Meeting, which will be organized in Porto, Portugal, on November 5-6, 2020.
Skin Ageing & Challenges 2019 Abstracts Book
Skin Ageing & Challenges 2019 Speakers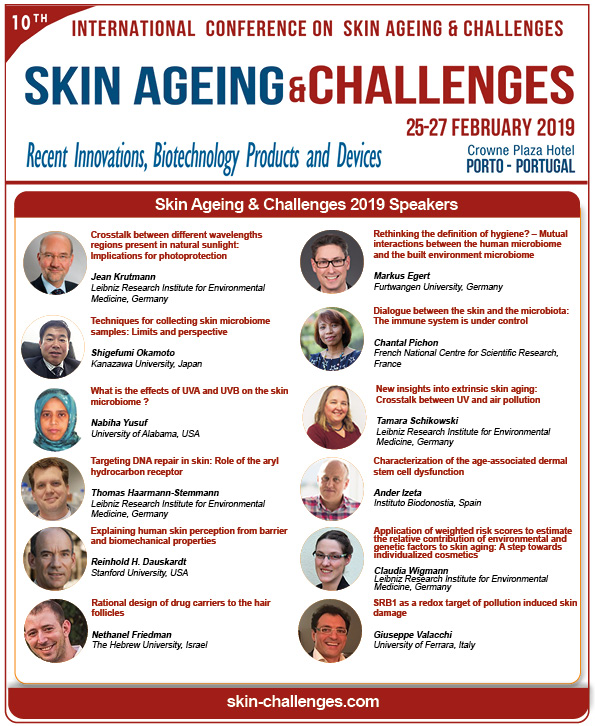 Who attended the Skin Ageing & Challenges 2019
Bioquochem
Givaudan
DSM Nutritional Products Ltd
DuPont Nutrition and Health
IFF- Lucas Meyer Cosmetics
University of Naples "Federico II"
Nestle Skin Health
l'Oreal
Kanazawa University
Pierre Fabre Dermocosmetique
Greentech SA
University of Clermont-Ferrand
Stanford University
Mount Carmel Cosmetics techniques and Manamgement college
Safic-Alcan
Cbios/Ulht
Allergan


Jagiellonian University




University of Aveiro



Fine Natural Products llc
Bio Capital Holdings
Exsymol
Episkin SA
Leibniz Research Institute
Furtwangen University
Swiss Federal Institute of Technology
Kanazawa University
Camilo Castelo Branco University
French National Centre for Scientific Research
University of Alabama
Instituto Biodonostia
The Hebrew University
Stanford University
Montpellier University
University of Bradford
Chinese academy of medical sciences & Peking union medical college


Sciences et Avenir journal