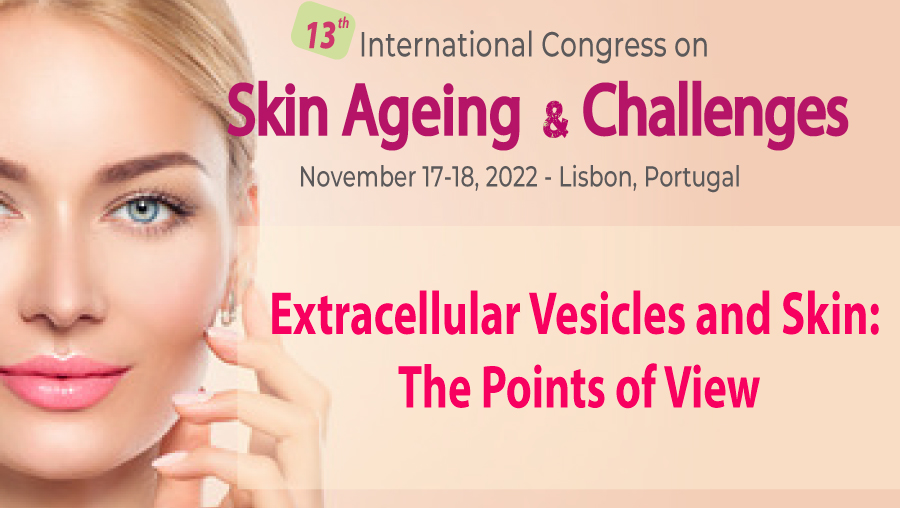 Skin Ageing & Challenges 2022 will dedicate a new session to "Extracellular Vesicles & Skin: The Points of View". In this session, international experts in the field will present their latest research, and introduce the most recent advances and discoveries incorporating extracellular vesicles and exosomes in skin care.
Professional researchers will present their perspectives on Extracellular Vesicles as theranostic tools for skin diseases, ageing, and injuries:
Extracellular Vesicles: Potential Theranostic Platforms for Skin Diseases and Aging
Sun Hwa Kim, Korea Institute of Science and Technology, Korea
Extracellular Vesicle Therapy for Skin Injuries
Piul S. Rabbani, New York University School of Medicine, USA
Further, outlooks on the use of extracellular vesicles for skin will be discussed by specialists:
Exosome Technology: Pearls & Pitfalls for Skin Rejuvenation
Saranya Wyles, Mayo Clinic Department of Dermatology, USA
Extracellular Vesicles in Facial Aesthetics
Jia Xian Law, Universiti Kebangsaan Malaysia
---
Skin Ageing & Challenges 2022
November 17-18, 2022 – Lisbon, Portugal
www.skin-challenges.com
Did you like the news ? Please share it with your circle.