Exosome Technology: Pearls & Pitfalls for Skin Rejuvenation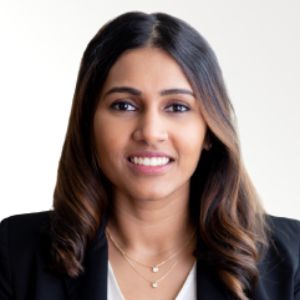 Dr. Saranya Wyles, Mayo Clinic Department of Dermatology, USA, will join Skin Ageing & Challenges 2022 to give an interesting presentation on "Exosome Technology: Pearls & Pitfalls for Skin Rejuvenation" in a session dedicated to "Exosomes, Extracellular Vesicles and Skin Ageing".
Saranya Wyles, M.D., Ph.D. is Assistant Professor of Dermatology, Pharmacology, and Regenerative Medicine at Mayo Clinic College of Medicine and Science. Dr. Wyles studied at Barnard College, Columbia University, Harvard Stem Cell Institute, and Mayo Clinic Medical Scientist Training Program. She completed her residency in complex medical dermatology. Dr. Wyles has over 10 years of translational research experience in regenerative medicine. She is a pioneer in regenerative bioaesthetics. She is the recipient of the Robert and Arlene Kogod Center on Aging Career Development Award. Dr. Wyles was recently appointed the Mayo Clinic Program Director of Clinical Regenerative Medicine Education.
Dr. Wyles will discuss the science of exosome technology, including how to evaluate exosome sources, exosome isolation techniques, and exosome validation strategies. She will also share results from a clinical study using topical platelet exosomes for skin rejuvenation.
Join us in November in Lisbon to know all about the relationship between extracellular vesicles and ageing. You can also submit your abstract to share your findings concerning this hot topic.
Skin Ageing & Challenges 2022
November 17-18, 2022 – Lisbon, Portugal
www.skin-challenges.com