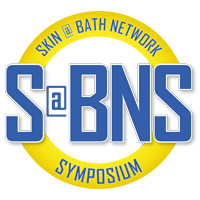 Prof. Marvin Edeas, MD, PhD, Cochin Institute-INSERM, University Paris Descartes, France will give a Keynote Lecture entitled 'An introduction to Microbiota and skin Microbiota: Recent Advances and Perspectives' during the 2nd [email protected] network symposium which will be held on December 12-13, 2019 in Bath, United Kingdom.
The purpose of [email protected] network symposium is to foster interdisciplinary collaborations for innovative projects in skin photoprotection as well as skin-related drug design, delivery, and therapy of chronic inflammatory skin disorders and skin cancer both at national and international levels.
The Symposium will be held at the Old Theatre Royal, 12 Old Orchard Street, Bath BA1 1JU, United Kingdom.
Please follow this link to download the Agenda: http://skinatbath.org/programs/
Did you like the news ? Please share it with your circle.