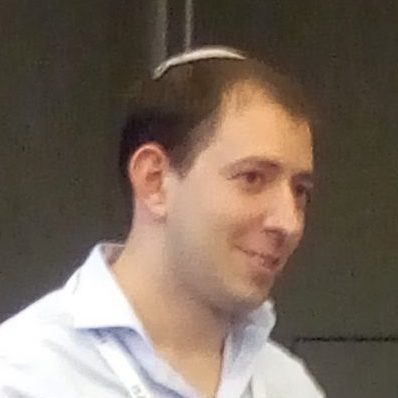 Nethanel Friedman from the Laboratory of Dr Ofra Benny at the Faculty of Medicine, The Hebrew University, Jerusalem will participate again this as speaker and will present his study and new results on "Rational design of drug carriers to the hair follicles" during 10th International Conference on Skin Ageing & Challenge 2019, which will be held in Porto on February 25-27, 2019.
Short summary: Penetration and delivery of drugs into deepest dermal layers is very limited. Several attempts were done in order to utilize nanoparticles for transdermal drug delivery but non to be used for topical delivery. There is an unmet need to develop efficient localized drug carriers with local effect to treat pathologies associated with the deep epidermal layer of the skin.
Here we present the development of unique biodegradable nanoparticle carriers which has the capacity to accumulate in the hair follicles and release drug topically
---
The last years, Nethanel Friedman was awarded for his poster presentation and his studies about Biodegradeble nanoparticles as topical drug delivery into hair follicles presented during Porto Skin Challenges Congress 2018.
The poster of Mr Friedman highlighted the penetration and delivery of drugs into the deepest dermal layers. In his work, he developed an improved drug delivery system based on biodegradable nanoparticles targeting the hair follicles and sebaceous glands. Accumulation of particles loaded with drug in the deepest layers of the follicles has a great potential to serve as an efficient tool for topical drug delivery in many diseases.
Skin Challenges 2018: has been a wonderful opportunity to be exposed to the most updated and innovative research in the field of skin ageing.
International gathering of leading scientists from academy and industry that are working on skin challenges, provides a great platform to meet with colleagues in the field and to initiate new collaborations.
The event was very enjoyable and well organized. I am looking forward to participate in the meeting next year."
Did you like the news ? Please share it with your circle.