Skin Ageing & Challenges 2023 Best Poster Presentations Award #2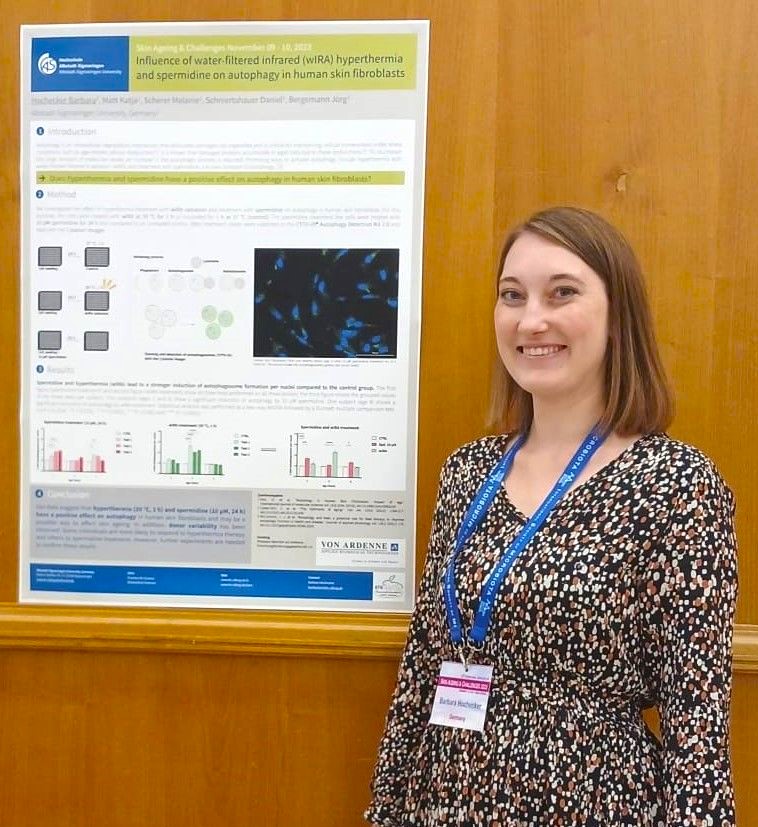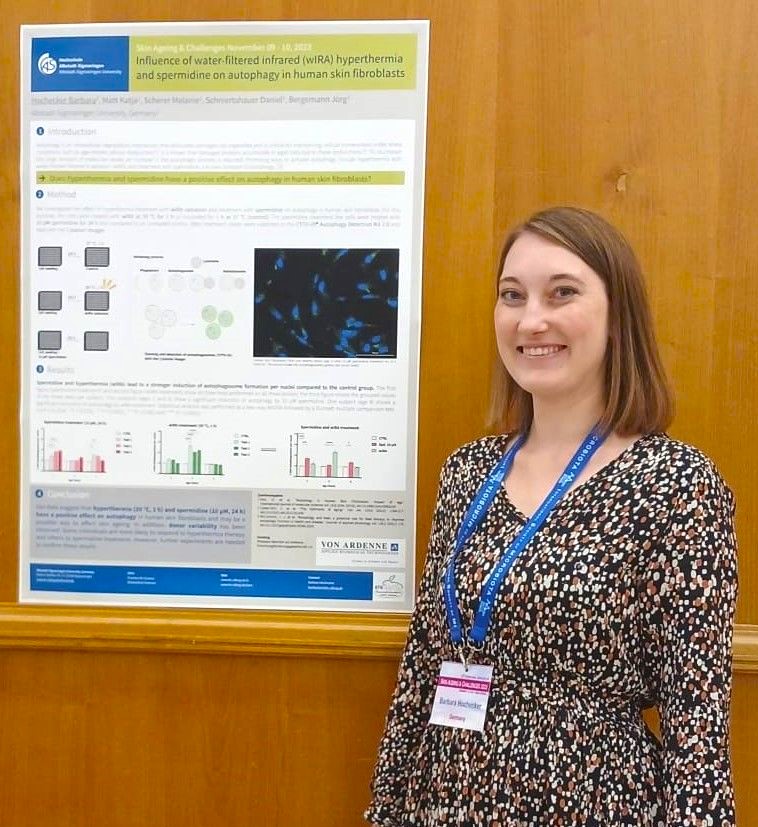 Barbara Hochecker from Albstadt-Sigmaringen University won the Best Poster Presentation at the Skin Ageing & Challenges 2023 Conference for her poster: "Influence of Water-filtered Infrared-A (wIRA) Hyperthermia and Spermidine on Autophagy in Human Skin Fibroblasts".
Her poster reveals the promising potential of hyperthermia in counteracting skin ageing by activating autophagy. Hochecker's research not only stands out for its innovation but also adds a significant layer to our understanding of combating skin ageing.
Dr. Hochecker shared with the skin challenges team: "The focus of our work is on cell biological investigations into the mechanisms of biological ageing and their influence. We are particularly interested in mitochondrial function, DNA repair processes and autophagy. As a university of applied sciences, the development of assays and proof of efficacy also play a central role. We are particularly interested in analyzing skin cells and the skin as an organ system."
Congratulations pour in from the Skin Challenges team for Hochecker's insightful poster.
Did you like the news ? Please share it with your circle.