Paolo Bonini from OloBion was Discerned the Best Short Oral Presentation Award 2022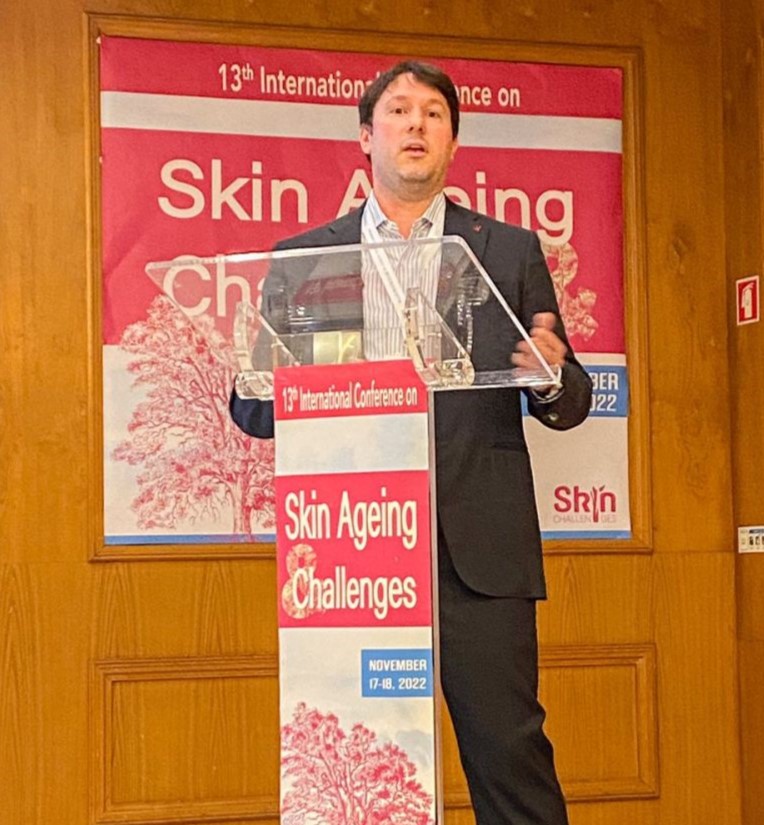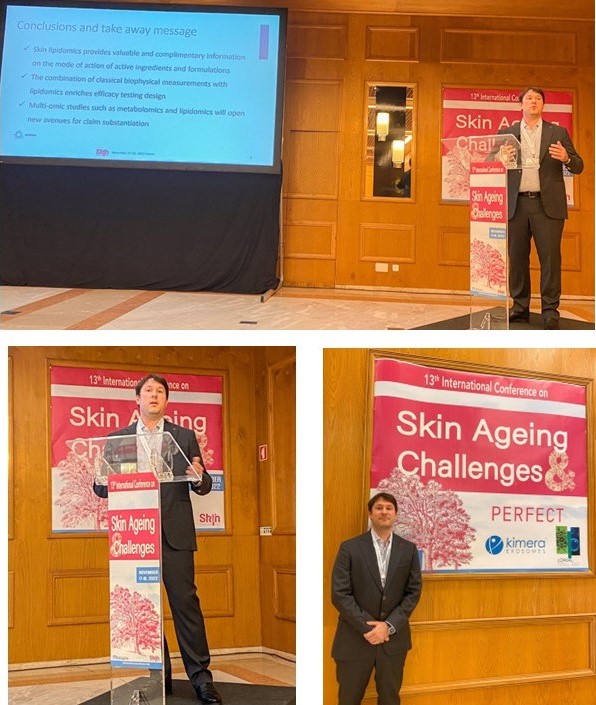 OloBion CEO Paolo Bonini introduced a "New Method for Claim Substantiation for Cosmetics Using Lipidomics Analysis" during Skin Ageing & Challenges 2022 Congress. For this presentation, he was discerned the Skin Ageing & Challenges Best Short Oral Presentation Award for the year 2022.
OloBion are passionate about studying the intricacies of the skin and unlocking its secrets. After years of dedication and hard work, their lab has developed a cutting-edge skin lipidomics method for claim substantiation. They have tested their method on a variety of skin samples, including cells, reconstituted tissue, ex vivo and in vivo strips, to optimize our annotation workflow and gain a deeper understanding of the biological changes that occur in the skin. Currently, their lab is providing this service to various cosmetics companies with great success.
Dr. Bonini shared the following with our scientific committee: "We are also excited to announce our new research project, where we are partnering with a cosmetic testing company to create a comprehensive skin atlas of 1000 volunteers. This project will help us establish the baseline of healthy skin and identify potential biomarkers. We are deeply honored to receive this award, and we remain committed to pushing the boundaries of skin science."
You can still listen to Dr. Bonini's talk and access the full Skin Ageing & Challenges 2022 recordings.
---
Skin Ageing & Challenges 2022
November 17-18, 2022 – Lisbon, Portugal
www.skin-challenges.com
Did you like the news ? Please share it with your circle.