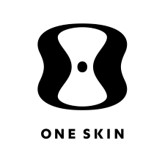 During the congress, Juliana Lott presented her studies, on behalf of OneSkin (Brazil), entitled "Reduction of the Skin Biological Age and Improvement in Skin Health Markers by a Senotherapeutic Peptide". After seeing the results of this research, the scientific committee awarded OneSkin for their Innovation.
The work presented at Skin Ageing & Challenges Congress 2021 describes the path to screen and optimize the first senotherapeutic peptide shown to decrease the biological age of human skin samples. The work is a result of the effort of many collaborators from OneSkin, Inc. and the Catholic University of Brazilia, which should all be recognized in the award. 
Skin Ageing & Challenges 2021
November 10-12, 2021 – Interactive Online Congress
www.skin-challenges.com
Did you like the news ? Please share it with your circle.