Targeting Mitochondria to Decrease Aging Effects: Current Prospects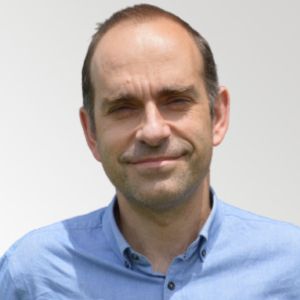 Dr. Paulo J. Oliveira, University of Coimbra, Portugal, will join Skin Ageing & Challenges 2023 to give a presentation entitled: "Targeting Mitochondria to Decrease Aging Effects: Current Prospects".
Mitochondria, often referred to as the "powerhouses of the cell," hold a crucial role in the aging process of the skin. As skin ages, mitochondria become increasingly susceptible to damage and dysfunction. This deterioration results in a decline in energy production and increased production of reactive oxygen species (ROS). Increased oxidative stress within the skin's cells contributes significantly to the aging process by leading to damage to cellular structures, including proteins, lipids, and DNA. Of particular concern is the damage inflicted on collagen and elastin, two essential components that maintain the skin's firmness and elasticity. This damage leads to the formation of wrinkles, fine lines, and sagging skin, which are characteristic signs of aging.
Dr. Oliveira explained: "Mitochondria-targeted antioxidants can decrease oxidative stress in that organelle. This action not only reduces oxidative stress but also helps preserve the function of mitochondria, promoting optimal energy production and cellular metabolism. Through their protective effects on mitochondria, targeted antioxidants contribute to skin rejuvenation and repair. By maintaining healthy mitochondrial activity, these antioxidants support the skin's ability to regenerate and heal."
He added: "Furthermore, they play a crucial role in upholding the skin barrier, preventing excessive moisture loss and maintaining overall skin health. Inflammation is another factor that accelerates skin aging. Mitochondrial dysfunction contributes to the release of pro-inflammatory molecules, further aggravating this process. Mitochondria-targeted antioxidants can modulate signaling pathways affected by mitochondrial dysfunction, thus helping to mitigate inflammation and reduce its detrimental effects on the skin."
Dr. Oliveira's talk will describe some of the more recent data on the use of mitochondria-targeted antioxidants.
---
About Dr. Oliveira
Paulo J. Oliveira is currently Principal Investigator with "Agregação" (Habilitation) at the CNC – Center for Neuroscience and Cell Biology, University of Coimbra, Portugal. He is the current leader of the "Mitochondria, Metabolism and Disease" group and of the MitoXT: Mitochondrial Toxicology and Experimental Therapeutics laboratory.
He completed his PhD in Cellular Biology from the University de Coimbra. After completing his doctorate, Paulo Oliveira spent more than three years working at the University of Minnesota Medical School, Duluth, USA, where he collaborated with several researchers and contributed to the publication of several peer-reviewed manuscripts.
Paulo Oliveira's current research focuses on mitochondrial biology, investigating the alteration of cardiac mitochondrial function by physical activity and diet, cardiac mitochondrial dysfunction and cell death caused by anti-neoplastic agents, mitochondrial alterations during cancer stem cell differentiation and carcinogenesis or rational designing and validation of mitochondria-directed antioxidants. Paulo has over 280 peer-reviewed publications and many collaborations in Europe, Africa, and the USA. He has also received several prizes from the Portuguese Cardiology Society for his work on cardiac mitochondrial research.
---
Join him at Skin Ageing & Challenges 2023 this November to learn more about the impact of the modulation of mitochondria on skin aging.
Skin Ageing & Challenges 2023
November 9-10, 2023 – Lisbon, Portugal
LinkedIn | Facebook