Skin Anti-Aging Effects of Resveratrol: Recent Studies and Perspective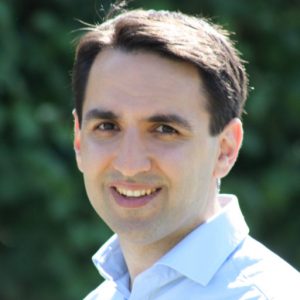 Dr. Ali Shahmoradi, from MedSkin Solutions Dr. Suwelack AG, Germany will join us this year will join the Skin Ageing & Challenges 2021 Congress to deliver a speech about Skin Anti-Aging Effects of Resveratrol: Recent Studies and Perspective.
Dr. Shahmoradi confirms that young and intact skin is very responsive. As the skin ages, its responsiveness decreases. The production of structural components of the skin slows down and signs of aging appear. External influences such as UV radiation and environmental pollution contribute to the signs of skin aging. They lead to an increased formation of so-called free radicals. Bioactive antioxidant compounds, such as polyphenols, have a positive effect on skin health by scavenging free radicals.
To achieve optimal efficacy in the skin, a formulation must be found that retains its effect in vivo. Along with his team, he has developed a resveratrol formulation that retains its activity after application in the skin. They validated the skin penetration and confirmed the antioxidant potential in the skin. The objective of the clinical study was to evaluate the topical effect of a new, highly concentrated resveratrol-containing emulsion (Medskin Solutions Dr. Suwelack AG, 2% trans-resveratrol) on age-related skin changes. This study was conducted on 20 subjects to observe the effects of a 2% resveratrol emulsion on typical signs of skin aging. The product was applied once daily for a period of 8 weeks in combination with a standardized treatment. The parameters tested were skin elasticity, skin barrier function, skin smoothness, skin thickness and skin density. After 8 weeks of treatment, skin pH was significantly reduced and skin barrier function was improved.
The value of skin elasticity (+5.3%) and skin density (+10.7%) had increased, while skin roughness (-6.4%) and skin deprivation (-45.9%) had decreased. The intensity of skin redness had decreased.
In addition, expert and participant evaluations show satisfaction, especially in terms of skin smoothness and skin hydration. The resveratrol emulsion shows positive results by supporting the reduction of skin wrinkling and increasing skin firmness, as well as reducing skin redness, thus providing a comprehensive anti-aging treatment.
Skin Ageing & Challenges 2021
November 10-12, 2021 – Interactive Online Congress
www.skin-challenges.com