Probiotic Bacillus to control Staphylococcus aureus colonization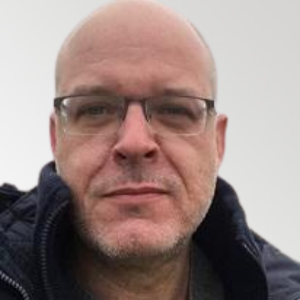 Dr. Michael Otto, National Institutes of Health (NIH), USA, will join Skin Ageing & Challenges 2023 to present his latest discoveries concerning Probiotic Bacillus to control Staphylococcus aureus colonization.
Decolonisation is considered a valuable means to reduce Staphylococcus aureus infection rates. However, previous topical strategies targeting the nose or skin had little success, and oral antibiotic-based decolonisation is ill advised because of eradication of the microbiota and development of antibiotic resistance.
Dr. Otto and his team discovered that orally administered probiotic Bacillus subtilis strongly diminishes S aureus colonisation of the human intestine without a substantial effect on the microbiome, and even affects S aureus numbers in the nose as a colonisation site distal to the site of intervention. Although previously employed topical approaches only affect a minor portion of the total S aureus colonising humans, this method achieves that which was previously impossible, a reduction of a large portion (>95%) of the total number of S aureus colonies in
humans, without adverse side-effects.
The probiotic method of decolonisation proposed could be of great value in settings with frequent S aureus infections, such as nursing homes, long-term care hospitals, or surgical wards. Furthermore, their findings indicate a pivotal role of the intestinal S aureus colonisation site and call for a categorical rethinking of S aureus colonisation dynamics and the setup of S aureus decolonisation strategies.
---
About Dr. Otto:
Dr. Otto received his M.S. in biochemistry in 1993 from the University of Tübingen, Germany. In 1998, he earned his Ph.D. in microbiology from the same institution. Dr. Otto joined the Laboratory of Human Bacterial Pathogenesis, which is now the Laboratory of Bacteriology, NIAID, NIH, in July 2001 as a principal investigator. In 2008, he became a tenured senior investigator and moved his laboratory to the NIH Bethesda main campus.
Dr. Otto's main research interests are pathogenesis of staphylococcal infections and host-pathogen and bacterial interactions in the human microbiome with a focus on Gram-positive bacteria. He has published more than 270 research and review articles on these subjects. His recent research foci include the analysis of the molecular factors allowing Staphylococcus epidermidis to survive on the skin, Staphylococcus aureus toxins that trigger early immune responses, Staphylococcus aureus colonization of the nose, skin, and intestine, and multiple, such as probiotic-based or anti-virulence approaches to control staphylococcal colonization and infection.
Dr. Otto serves on several editorial advisory boards and is a section editor (Gram-positive bacteria) at PLoS Pathogens.
---
Join Dr. Otto this November to learn more about this new probiotic.
Skin Ageing & Challenges 2023
November 9-10, 2023 – Lisbon, Portugal
LinkedIn | Facebook