In response to the critical situation and evolution of the COVID-19, the Organizing Committee of Skin Challenges 2020 decided to postpone the congress.
The Skin Challenges 2020 Congress will be held on November 5-6, 2020.
If you cannot attend in-person or virtual due to the restriction and time zone difference, you can access on-demand videos to this entire event, including synced audio/video and slides, access to the exhibit hall, and a poster session. All posters will be in PDF format.
You can visit them, upload and interact directly with the poster presenter. You can also exchange with speakers via direct or private exchange during the conference. We will keep you informed of any new decision. Please don't hesitate to contact us for any further information.
All our warm regards,
Prof. Jean Krutmann
President of Skin Ageing & Challenge 2020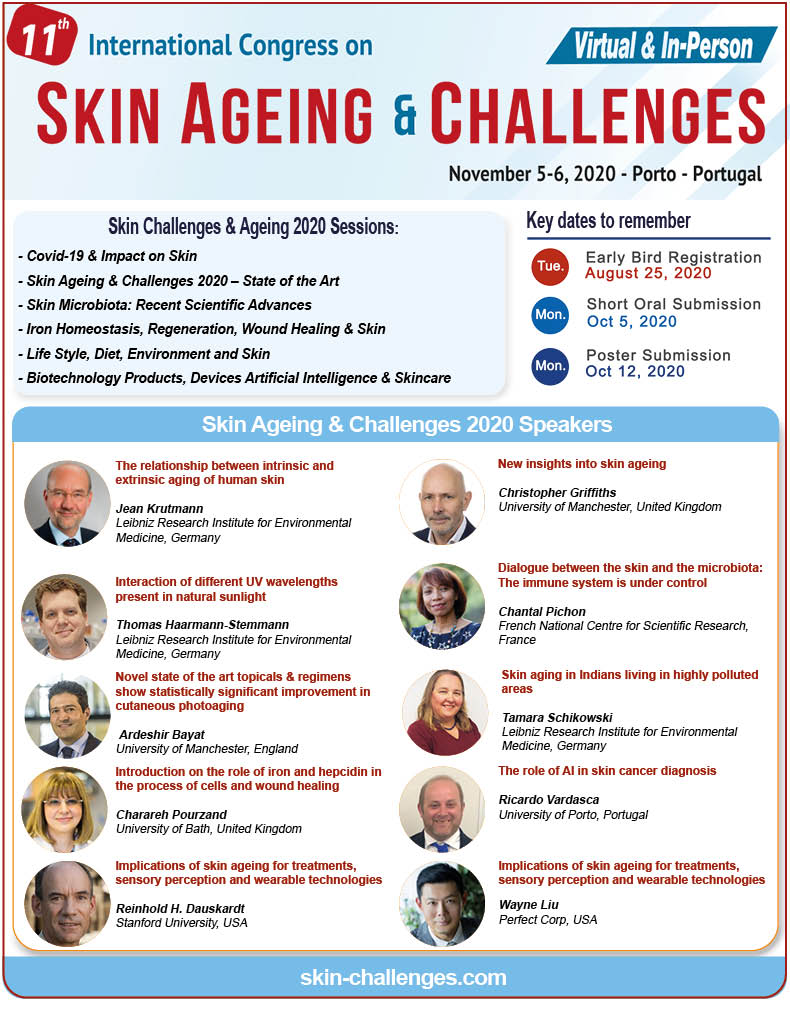 Please follow and like us: