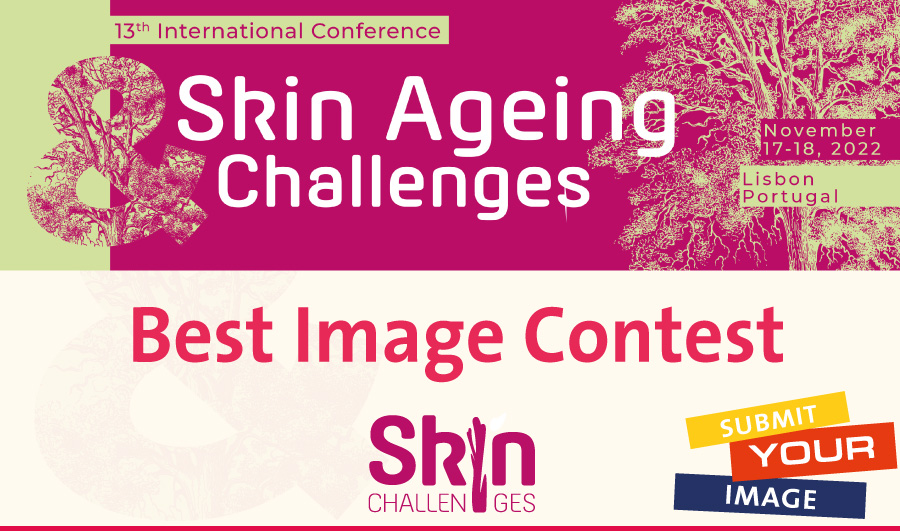 Skin Ageing & Challenges 2022 invites you to submit your best skin image for a chance to win.
All microscopic and macroscopic images showing the in vivo & ex vivo skin cells and the effects of lifestyle, environment, and microbiota on skin and skin aging, will be accepted. The images related to regeneration and wound healing process will also be welcomed. 
Submit a memorable image you've taken this past year and enter the draw to win a free registration for next year's meeting. Entries must be original and contestants should be registered to the Skin Ageing & Challenges 2022 Congress.
Entries must be original. We also accept all the artwork and drawings.
By submitting your image and caption, you give the ISM and ISANH permission to communicate your image (with proper credit being given).
---
Image Submission Guidelines
To submit, please send us in one page:
Your name
Your complete affiliation
A picture of you (optional)
Your Skin Image with:
The description of the image
The context of the study
And send it to skin(at)skin-challenges.com 
Skin Ageing & Challenges  2022
November 16-18, 2022 – Lisbon, Portugal
www.skin-challenges.com
Did you like the news ? Please share it with your circle.