Best Image Contest 2022 Nominations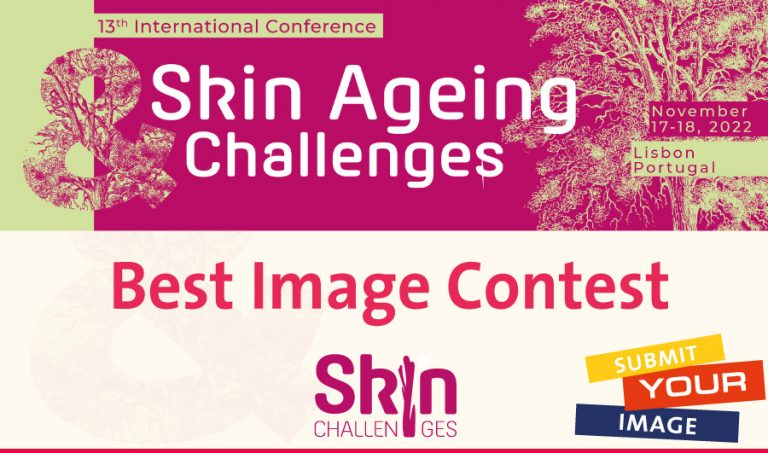 ---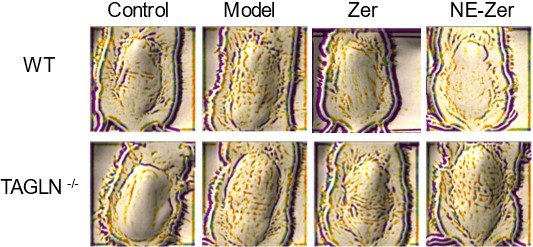 By Youjie ZHENG,  Shanghai Cheermore Biological Products Co., Ltd, China
Context of the study: The interaction of TAGLN and USP1 can promote ZEB1 ubiquitination degradation in UV-induced skin photoaging, and Zer can be used as an interactive interface inhibitor of TAGLN/USP1 to prevent photoaging. The poor solubility and permeability of Zer can be improved by preparing it as a nanoemulsion, which can effectively prevent skin photoaging caused by UVA in wild-type (WT) mice. Zer cannot effectively resist the photoaging caused by UVA in TAGLN−/− mice because of target loss.
---
"Characteristics and differentiation of normal human epidermal keratinocytes" by Océane GUYOT , HCS Pharma, France
After one day of culture post-confluence, keratinocytes expressed cellular keratin 14 (green) and actin filaments (red). Nuclei are in blue. The scale bar corresponds to 200 µm.
Context of the study : HCS Pharma studied the differentiation of primary keratinocytes in a monolayer submerged culture. The effect of confluence, culture time and calcium addition were examined. The image was extracted from one of these experiments.
---

By Caibin ZHU, Shanghai Cheermore Biotech Co., Ltd.,  China
Context of the study: Phellinus linteus (PL), which is a typical medicinal fungus, has been shown to have antitumor and anti-inflammatory activities. miR-CM1 is a novel miRNA extracted from PL and was found to be resistant to photoaging through cell function experiments. To explore whether miR-CM1 plays a good anti-aging effect at the animal level, the mouse photoaging model was established. The treatment group was divided into the miR-Exo group and FELNVs group. The miR-Exo group was treated with the nanoparticles of HA-PEI loaded with miR-CM1 to simulate the exosomes ("artificial exosomes"). FELNVs were fungi exosome-like nanovesicles extracted from PL. After 28 days, we collected the dorsal skin of the mice to evaluate the effect of miR-CM1 on UV induced collagen content of mouse back skin by Fontana-Masson staining. Result showed that the loss of dense collagen in the dermal layer was significant in the model group, whereas miR-Exo and FELNVs treatment could significantly increase the collagen content.